Two centuries ago, a trip to Southeast Asia was only for rich merchants, ambassadors, and colonial elites who could afford to pay large and expensive shipping. The story of the trip is now reversed.
With the increasingly affordable costs of flights, cheap accommodations, trains and various international connectivity, it is now easier to visit Southeast Asia. Here are 4 of the best destinations in Southeast Asia.
Hanoi and Ho Chi Minh, Vietnam
As the capital of Vietnam, Hanoi is the center of history, culture and nationalism. For your first visit, Old Quarter is the best place to start. The old city with many corridors has French colonial architecture, displays of various handicrafts and also restaurants.
You can hunt for souvenirs in Ho Chi Minh. There is a market for souvenirs such as Ben Thanh, An Dong Plaza, Binh Tay, etc. If you are not satisfied shopping all day, you can also stay overnight in this city. There are many hotel accommodations in Ho Chi Minh, one of which is Novotel 4 Star Hotel Saigon.
Penang, Malaysia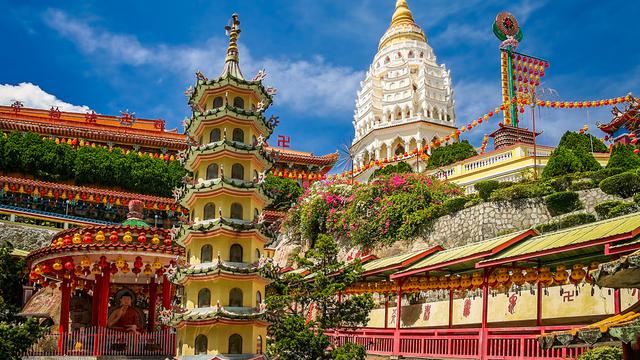 Located off the west coast of Malaysia, the island of Penang is a center for food and architecture lovers. George Town, the island's main city, is a fusion city of Malay, Indian and Chinese cultures. The beauty of that culture is manifested by the existence of British colonial architectural buildings, Buddhist temples, and carved Chinese noble houses.

This seaside city is known as one of the world's top food destinations, serving a delicious fusion of Malay, Chinese and Indian cuisine.


El Nido, Philiphines
Looking for a tropical paradise? You will find it at El Nido, located on the northern tip of Palawan Island, in the southwestern Philippines. The islands have turquoise green waters, like lagoons, dozens of beaches and, secret caves.

Surrounded by limestone cliffs, Bacuit Bay is El Nido's natural attractions. This is where you can explore the lagoon with a kayak. Tourists spend their days snorkeling and diving, or exploring remote and hidden beaches throughout the archipelago.
Bali, Indonesia
Bali has a beautiful sceneries and culture, as well as being the world center of yoga. Bali is only one of the beauties among the 17,000 islands in Indonesia. Its beauty attracts 5.6 million foreign visitors every year.
Even in the midst of its popularity, this island gives both relaxation and religion relief. It can be experienced throughout the region – on the majestic cliffs at Uluwatu, calm waves on Nusa Dua, beach clubs in Seminyak and rice fields and cool temples in Ubud.